A Brand for Women
​Vaginesse Solves Real Issues for Women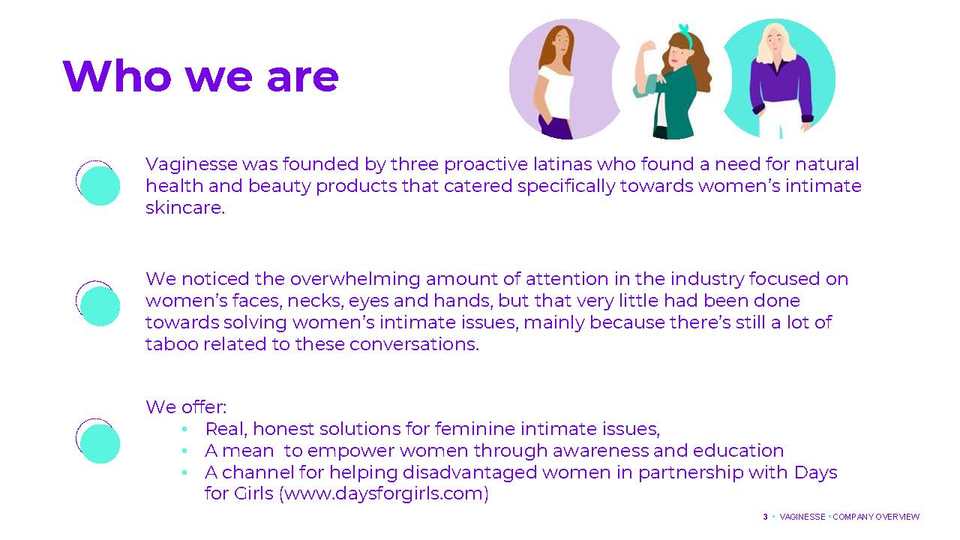 ---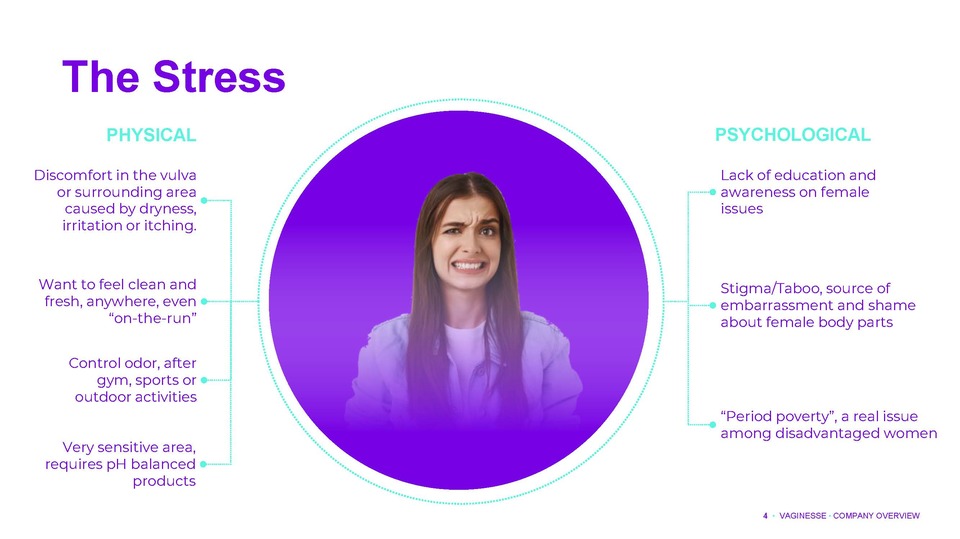 ---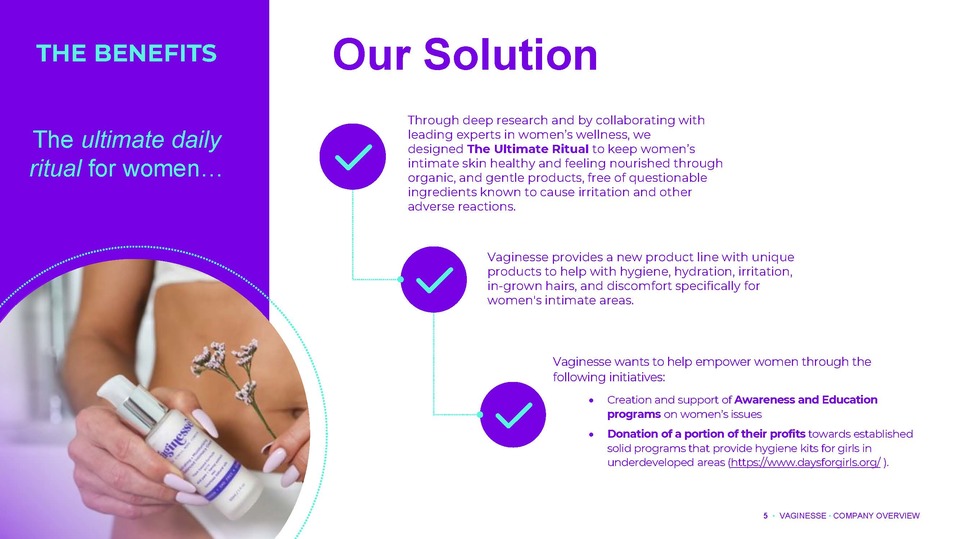 ​Product Line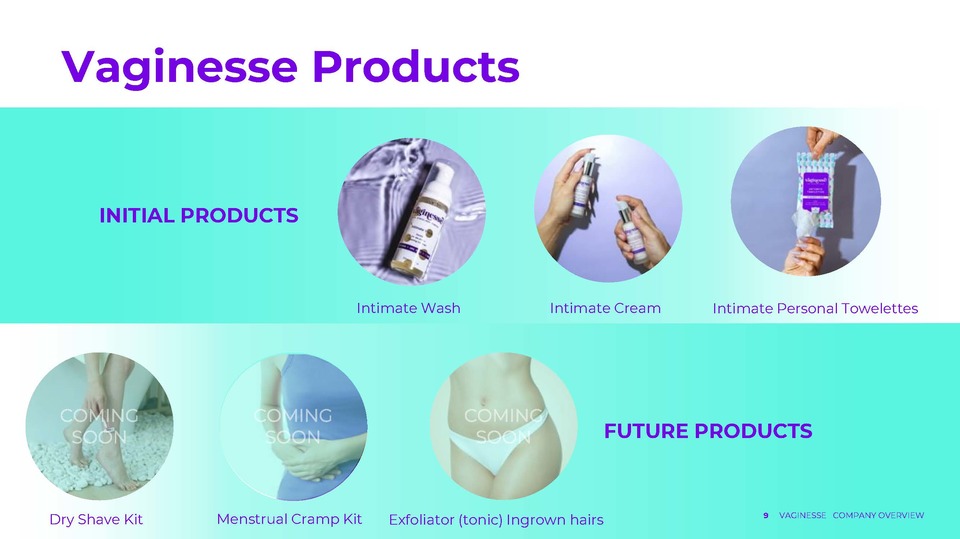 The Vaginesse brand will be launched during the first Q 2022 with the following products:
• Hydrating / Moisturizing, pH Balanced Cream
A daily, Intimate Care moisturizer and hydrating cream that helps hydrate, soothe, and nourish the vulva skin and surrounding area. It also prevents irritation and discomfort, and helps to calm the skin while providing relief from dryness in women's private areas. It is a plant-based moisturizer with wild yam, hemp extract, and luxurious natural oils. It is a non-sticky formula that is fast absorbed offering immediate and lasting results.
• Gentle Foaming Cleanser.
A unique European-style cleansing foam contains non-abrasive cleaning agents, essential oils, and our special anti-bacterial organic plant acids (OPA Life). This gentle wash is made to cleanse and condition the vulva area. Removes impurities, excess oil, and bacteria from the skin, leaving a refreshing feeling and healthy glow. Combats unwanted odor, itchiness, and discomfort, while supporting pH balance of women's genital area. It is amazingly effective but easy to rinse, with a great natural clean and fresh smell.
• Personal Hygiene Towelettes
These pH-balanced towelettes eliminate the bad while maintaining the good. They will be offered in convenient packs of 10 towelettes per bag and sold in packages of 3 bags per package. They will allow the customer to feel clean, refreshed, and confident at any time. They can be carried on the purse, gym bag, back-pack, glove box compartment, desk drawer, nightstand, etc.
Product Features: Cleanses and refreshes on contact, pH balanced for feminine use, biodegradable towelette, made from responsibly sourced trees from well-managed forests, botanical extracts of aloe vera, chamomile, and cucumber, with vitamin E. Made in the USA, using clean, renewable solar energy. Towel size: 5" X 6". Presentation: Package of 10 towelettes. Package dimensions: L;6 1⁄2'', W 31⁄2", H: 3⁄4".
​Marketing and Sales Strategy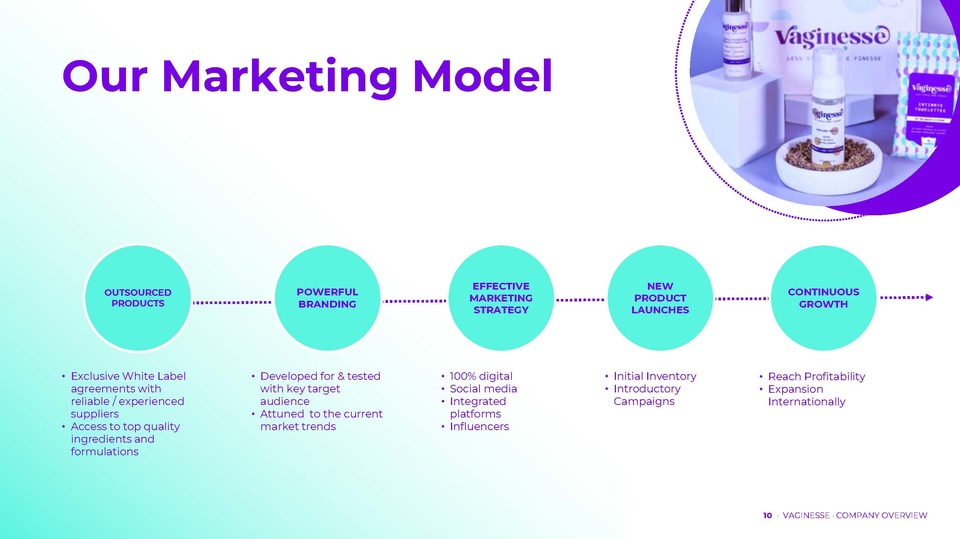 Vaginesse will be launched as a 100% digital brand. The brand will establish their name, reputation and sales through the following platforms and channels.
• Vaginesse Website
A new website platform is being created for this venture (www.vaginesse.com). The project includes new product branding, the introduction of the new product lines, and the required information, compliance, and product pages, all integrated into the Shopify platform, which will host the e-commerce store for Vaginesse.
• Influencer Program
Vaginesse has entered a strategic partnership with Paige White Collective, an agency that controls and manages a large-scale influencer network made of primarily women. Paige White Collective (PWC) will plan, develop, monitor, and manage Vaginesse's influencer campaigns. PWC will also extend Vaginesse's brand capabilities and product recognition, with campaigns designed to generate targeted traffic, build meaningful engagement, drive sales and revenues, and collect customer data.
• Affiliate Sales
After a few months of operations and has built a brand reputation, our plan calls for converting some of these influencers into our affiliates. This 'digital affiliate network' will work as a commission-based sales force and provide Vaginesse with a strategic advantage over traditional retail and direct selling businesses in the intimate wellness space. The new program will offer an innovative and attractive channel focused on key market segmentation.
• Social Media Strategies and Campaigns
In conjunction with the previous two strategies, Vaginesse will prepare and launch new social media strategies and campaigns to scale up for mass traffic. We will retain the services of a professional Social Media agency, to create pages for Vaginesse in the following platforms: Facebook, Facebook Business, Instagram, Pinterest, Twitter. Vaginesse will also use effective social media techniques (redirecting/retargeting, lead generation, etc.) to continuously increase their customer target audience.
• Amazon Account
Planned Growth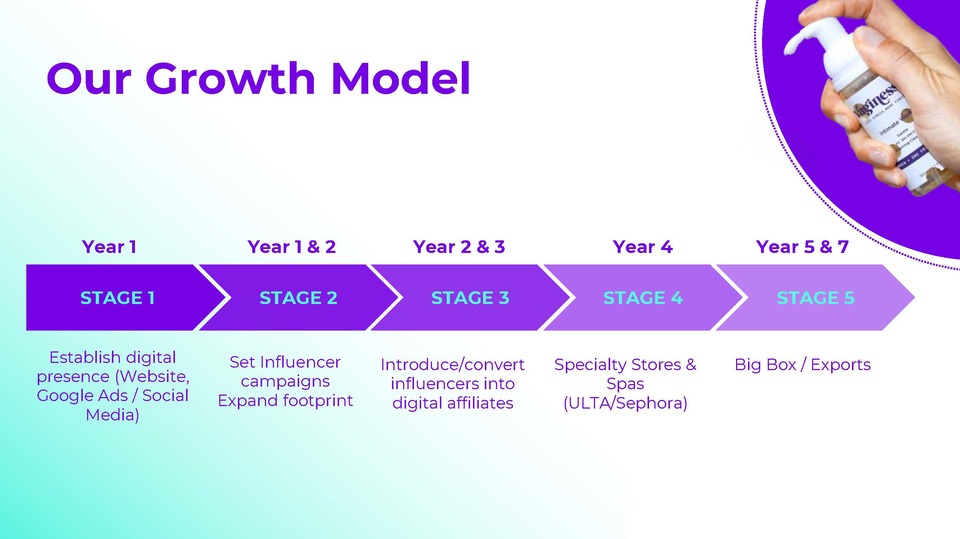 ---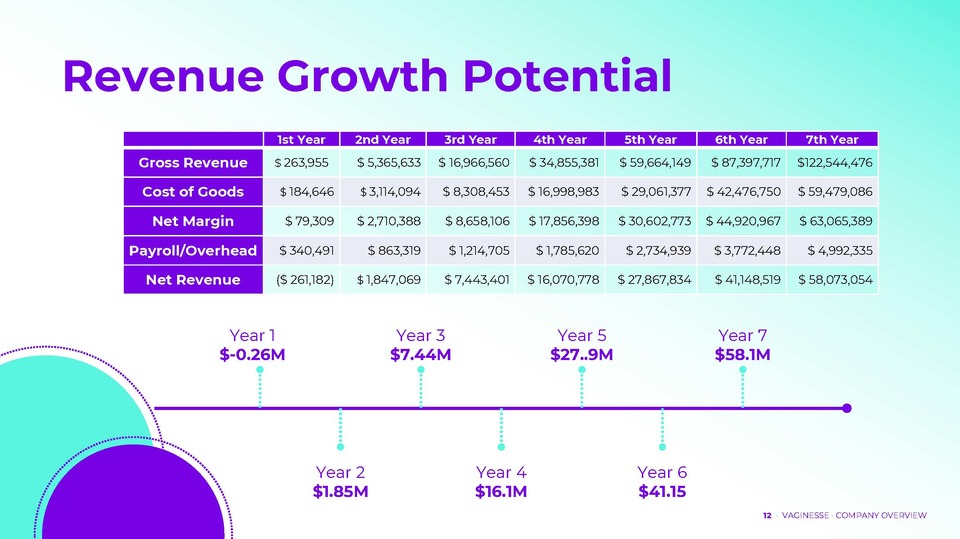 ​Operations / Production Strategy
The Intimate Cream, and Intimate Wash products are supplied by Naturalrem (https://naturalrem.com/ ), a reputable and experienced company located in Vancouver, Canada that manufactures products on a "white label" model. The Personal Hygiene Towelettes is supplied by Diamond Wipes International Inc. ( https://www.diamondwipes.com/ ) A very large and reputable company, located in Chino, California. Founded in 1994 and supplier to most major wipe companies in the USA. Vaginesse will do their own fulfillment and distribution for the initial 1000 orders and will outsource to a fulfillment center to be able to scale.
---